Youker Assitant V2.0.1 Released!
Release:2015-04-14 14:39:20
Hits:118
YoukerAssitantV2.0.1[Download]:1)abrandnewUI,supportingvariableskinsandaneasierinterface;2)afasterstart,providingamorefriendlyuserexperience;3)abetterCleanup,withamoreconvenientgarbagecleaning;4)aflex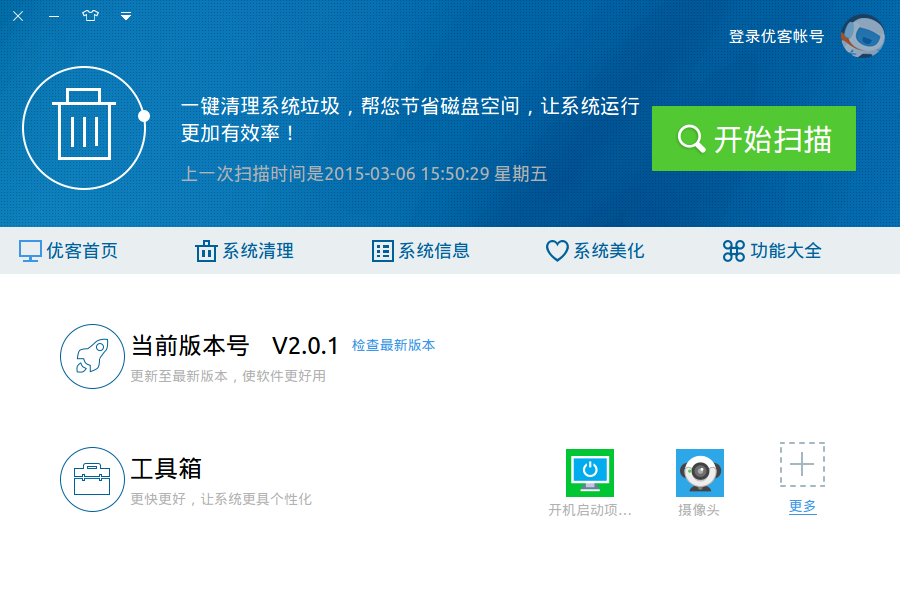 Youker Assitant V2.0.1[Download]:
1) a brand new UI, supporting variable skins and an easier interface;
2) a faster start, providing a more friendly user experience;
3) a better Cleanup, with a more
convenient
garbage cleaning;
4) a flexible management for the Toolbox with plugins, supporting an easier community involvement;
A note for community enthusiasts who want to participate in the development of Youker Assistant:
Source Address: https://github.com/UbuntuKylin/youker-assistant

Youker Assistant supports a flexible management for the Toolbox with plugins. Users can add your own code to that of Youker Assitant, as a separate plug-in so that it can generate so library and load the plugin when starting the software. The plugin can also be started by clicking the corresponding plug-in logo in toolbox.
1. Add the name of xx.pro to youker-assistant.pro (refer to the existing plugin: shredmanager and processmanager)
2. Add the corresponding plug-in logo to the resource file,img.qrc. The route is

:/model/res/plugin/