Ubuntu Kylin 15.04 Release Party— Recruiting Organizers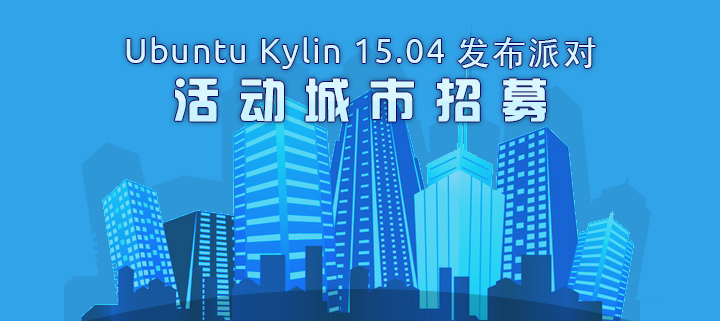 Ubuntu Kylin Introduction:
Ubuntu Kylin, an open-source project, is supported and led by CCN Joint Lab. Its purpose is to provide exquisite UE and make an operation system with more Chinese characteristics, through adopting the design idea of platform internationalization and application localization, customizing localized desktop environment and developing application software catering to the specific needs of Chinese users.
As the only official licensed Chinese version, Ubuntu Kylin has got much support from some mainstream international open source communities such as, Debian, Ubuntu and many open source communities and Linux user groups in China.
Content of Activity Recruitment:
Up to now, Ubuntu Kylin has released five versions from 13.04. The technology development team based on NUTD will hold various release activities in the country and share the fruits of the version and some interesting anecdote during development process with you. Ubuntu Kylin 15.04 Final is coming! As usual, UK will support and encourage the open-source communities around the country to hold colorful Release Parties through the pattern of "Organizers + Sponsors". Welcome the open source communities around the country to register and contact us, whether the provincial or city-level amateur organizations or university enthusiast organization. Every city can have more than one organizations. Our idea is openness, cooperation and innovation.
We will sponsor UK 14.10 souvenirs f
or the host organizations
. The amount will be decided by the scale of the organizations. Youkers, look forward to your participation!

Registration way:
Please click "我要报名" button on the Huodongxing site (http://www.huodongxing.com/go/ubuntukylin1504). For the convenient of contact, please provide your name, phone number, e-mail, organization name, organization description, event planning (short description) for us.
Registration time: Apr 21 - May 10, 2015
Sponsoring prizes: UK souvenirs.