Ubuntu Kylin 15.04 National Release Series - Xi'an station is rounded off!
Release:2015-06-06 15:10:08
Hits:83
[AnarticlefromLiLinhan,amemberofXiyouLinuxGroup]Beforetheevent,wehadmadethebannersandpostersofXi'anReleaseParty,broughttheequipmenttothesceneandtheroomwasalsoreadyfortheReleaseParty.Becauseallme
[ An article from Li Linhan, a member of Xiyou Linux Group] Before the event, we had made the banners and posters of Xi'an Release Party, brought the equipment to the scene and the room was also ready for the Release Party. Because all members of Xiyou Linux Group were set a task a week before the event so everyone does a good job today.

Ubuntu Kylin 15.04 National Release Series - Xi'an station begins finally at 2pm.
Two hosts are making a brief introduction of the event to us.
And then, Gao Piao, a member of Xiyou Linux Group, presents the development of Linux and the open-source culture,as well as the GNU Project and Linus Trovalds, Richard Stallman and other famous person who have made outstanding contributions to the open-source culture.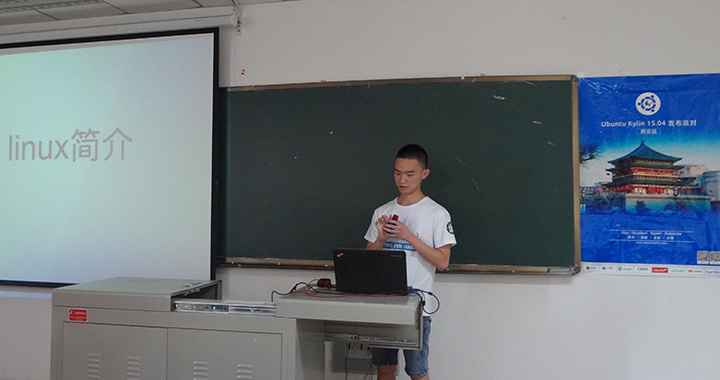 Let's come into the open-source culture with Gao Piao.
Wang Weihao is making a keynote speech, New Features of Ubuntu Kylin 15.04. He introduces new features of Ubuntu Kylin 1504 mainly by comparing with the previous versions of Ubuntu Kylin, especially Sogou Pinyin, Youker Assistants and so on. In this way, we can have a better understanding of Ubuntu Kylin, which is an OS catering to the needs of Chinese users.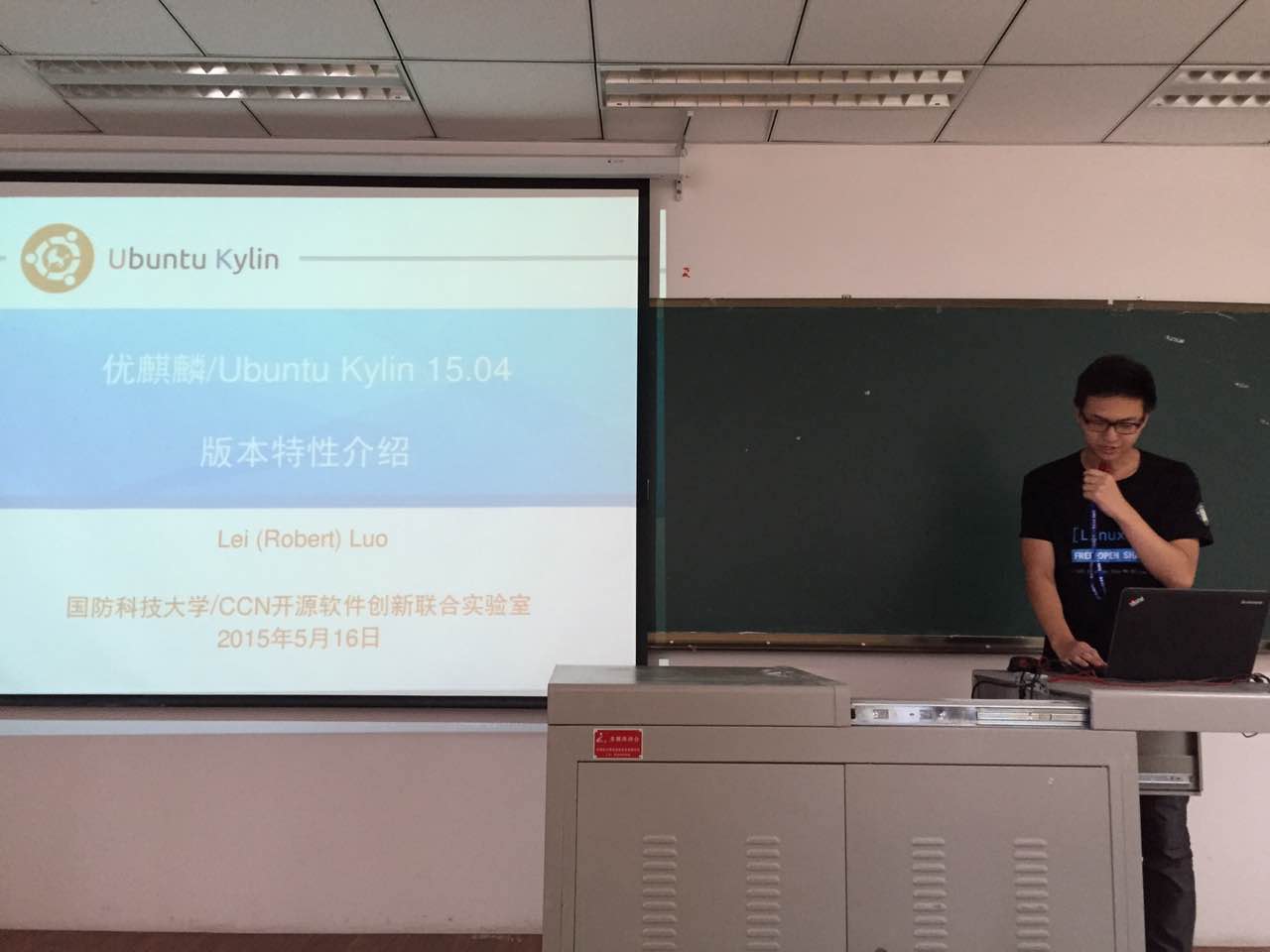 Wang Weihao is making a keynote speech, New Features of Ubuntu Kylin 15.04.
Liu Ming, the Ubuntu Kylin community leader makes a brief summary, including his experience in open-source field, introduction to domestic open-source culture and he also hopes that students can actively participate in the open-source community and contribute their efforts to Chinese open source community. 16-year-old Wang Yixiao (Kylin ROM open-source project leader) shares his experiences in the open source community with us and calls on everyone to work together to build the open source community, taking Ubuntu Kylin community as an example. Meanwhile, Professor Chen Lijun who enjoys a high reputation in the domestic open source community shares knowledge with everyone. She points out that domestic open-source culture situation is grim. Open-source culture learning should be integrated into everyone's school life to light students' passion to join in open source community.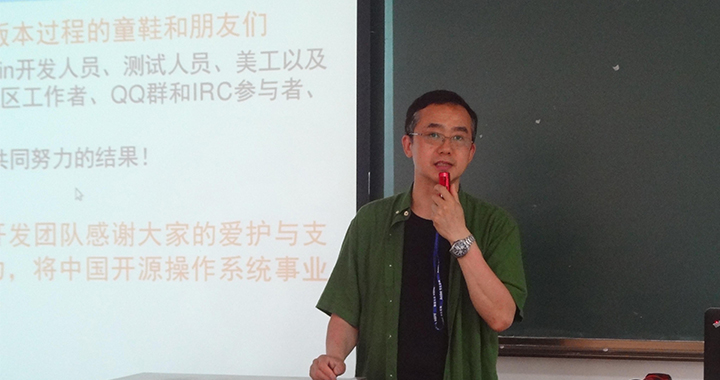 Liu Ming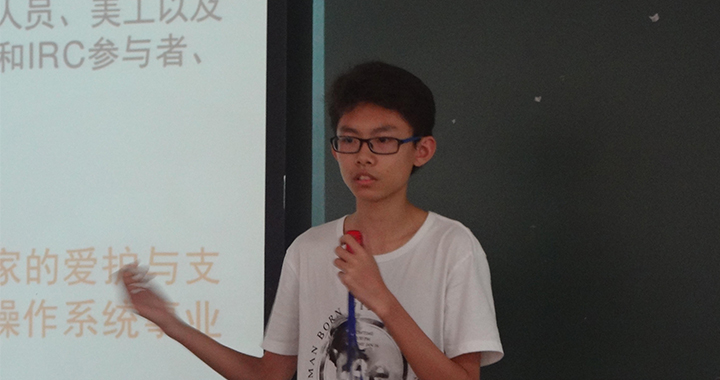 Wang Yixiao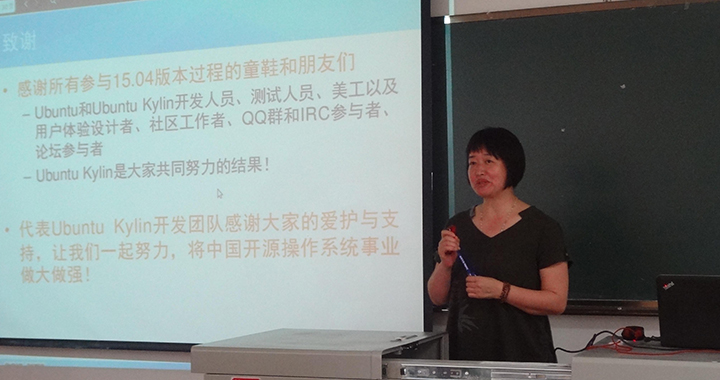 Professor Chen Lijun
The students are encouraged to take part in the giveaway session. The students who answers the questions about Ubuntu Kylin 15.04 and Linux correctly all receives a gift offered by Ubuntu Kylin community and its partners.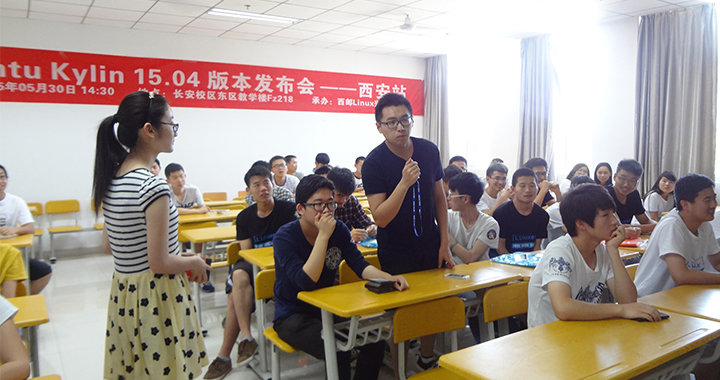 Communicating Part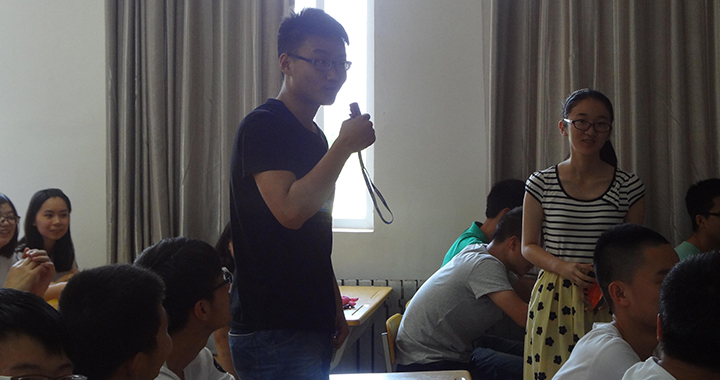 Communicating Part
After the meeting, the guests and all the members of the group posed for a group photo and came to the Xiyou Linux Group and have a free talk.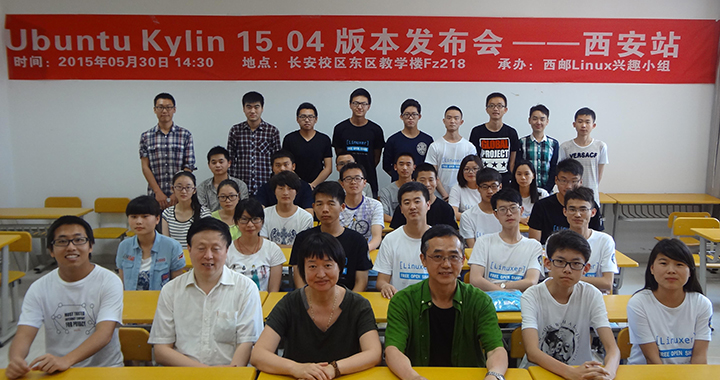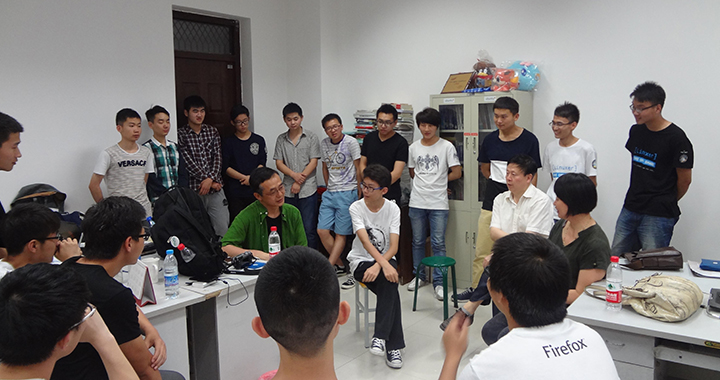 The activities improve the influence of Ubuntu Kylin and the open-source culture among our school's student. During the free talk time, students exchange with guests and get inspired. I believe that under our joint efforts more and more enthusiasts will be involved in open source the future!