【System Update V2】Ubuntu Kylin 20.04 LTS Version Weekly Report
In the fourth week after Ubuntu Kylin 20.04 LTS was released, while gaining everyone's attention and recognition, the Ubuntu Kylin official also actively summarized everyone's feedback suggestions from various channels, and recorded and handled the existing problems. Every Friday, the system update will be released according to the new features and bug fixes of each component. Let us work together to make Ubuntu Kylin better and better!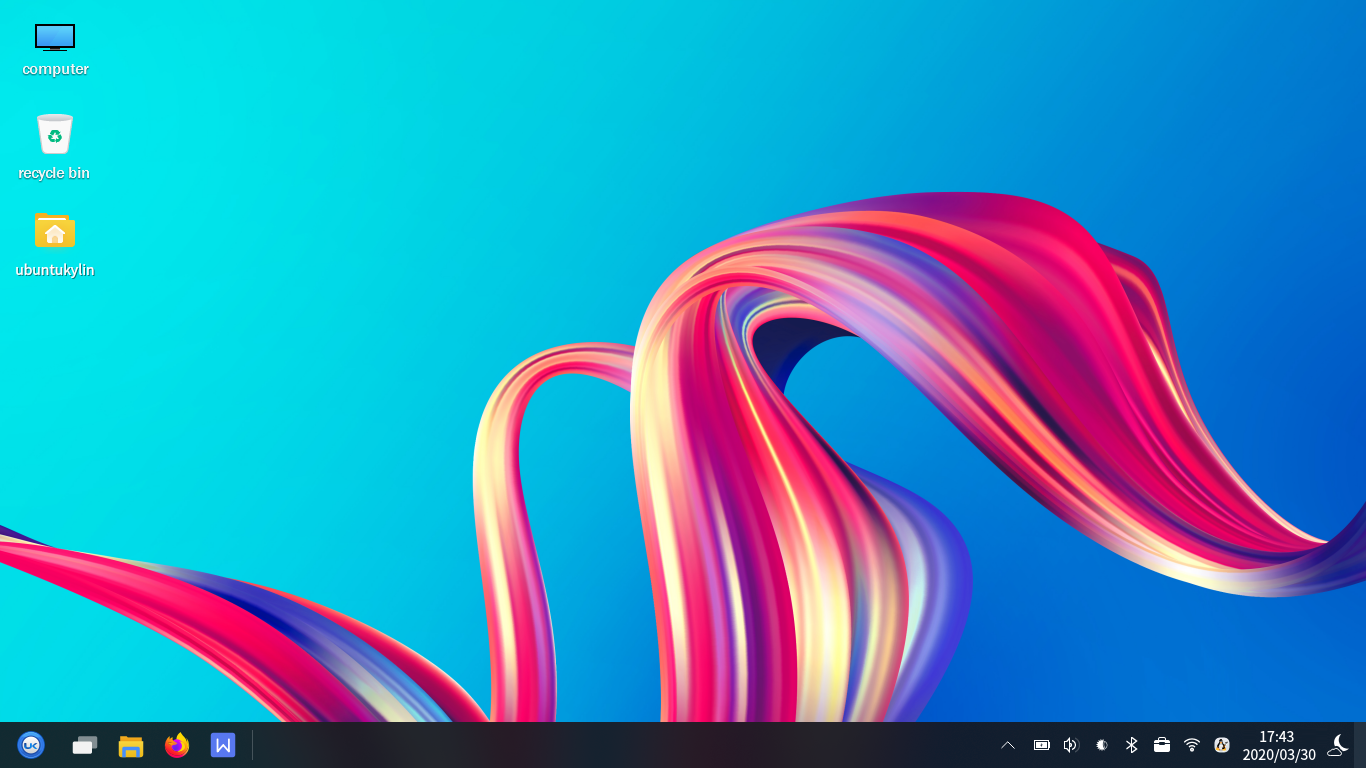 (2020-05-v2)Functional improvements and bug fixes:
Fix the problem of no response when clicking the default application list;

Fix the problem that the start menu crashes after double-clicking the default state application list;

Fix the problem that some software fails to open through the start menu;

Fix the problem of no icon in the right-click menu of the power supply;

Fix the problem that the application with the same name fails to open through the start menu;

Fix the problem of invalid ranking of Chinese application names.
Change the sticky mode to click sticky;

Add fixed button function, save to local, restart to restore data;

Add picture preview function;

Repair file copy icon display;

Fix issues related to folding buttons;

Fix issues related to fixed buttons.
Add desktop and program singleton, optimize UI details;

Optimized stopwatch buttons and operating modes.
Exit screensaver after mouse click;

Fix abnormal screensaver preview in the control panel.
Complete the function of right-click display / hide task view button;

Fix no prompt message when U disk pops up;
Fix the night mode crash and the icon is not displayed.
Added QT theme table view, list view and other control styles;

Fix QT theme progress bar style;

Fix QT theme slider, tick style;

Fix GTK theme file upload style.
Fix invalid mouse settings;

Fix invalid mouse pointer size setting;

Fix "Browse Online Wallpaper" and "Browse Local Wallpaper" functions in the background settings;

Fix the abnormal button of "add self-starting program" during booting;

Fix the lock screen "lock screen delay" scale bar without scale value;

Fix solid color desktop background setting invalid after logout;

Fix the "Account Information" secondary pop-up window cannot be dragged;

Fix screen saver "waiting time" scale bar display abnormal;

Fix user password can be modified to 1;

Fix no border for secondary pop-up window of "Account Information";

Fix font settings do not take effect in the file manager;

Fix expansion mode (upper expansion screen, lower main screen), abnormal display;

Fix unable to exit cloud account;

Fix the dark mode of the control panel does not take effect.
Fix display error of Lunar Holiday;

Added solar calendar holiday display;

Added 24 solar terms display;

Added calendar tooltips to refresh in real time.
Implement the right-click menu to follow the theme change;

Optimization of brightness hotkey adjustment interface for power management.
Fix the icon and name display error of Tencent video in application volume.
1.Users who download and install the 20.04 image from the Ubuntu Kylin official website can directly update:
$ sudo apt update
$ sudo apt upgrade
2.Users upgraded from 18.04 and 19.10:
A)Download key packages for UKUI sources and third-party software sources:
B)Enter the download directory and install the key package:
$ cd ~/download
$ sudo dpkg -i ukui-keyring_2020.04.25_all.deb kylin-software-keyring_2020.04.25_all.deb
c)Update:
$ sudo apt update
$ sudo apt upgrade