Ubuntu Kylin 20.04 LTS Pro Version released !
On April 22, 2021 CST ,the team of Ubuntu Kylin is pleased to announce the official release of the open source operating system 20.04 LTS Pro of Ubuntu Kylin.Ubuntu Kylin 20.04 Pro is an updated version based on the long-term support version of 20.04, which will be officially supported for 5 years.
By default,Ubuntu Kylin 20.04 Pro is equipped with the latest Linux 5.10 LTS Kernel, with 9 newly developed applications including Kylin Music, Kylin Recorder, Kylin Camera,Kylin Installer,UKUI Bluetooth, Kylin Ipmsg,Kylin USB Creator, Kylin Calculator and Kylin Scanner.By further optimizing the animation effect and reconstructing the theme frame control style, we can bring more cool and unified visual experience.
At the same time, 26 CVE vulnerability repair patches are integrated by default, a lot of known problems such as desktop environment and application software are fixed, which greatly improves the system stability and security, thus providing users with more efficient and stable use experience.Welcome to download and use, and feedback your experience and optimization opinions.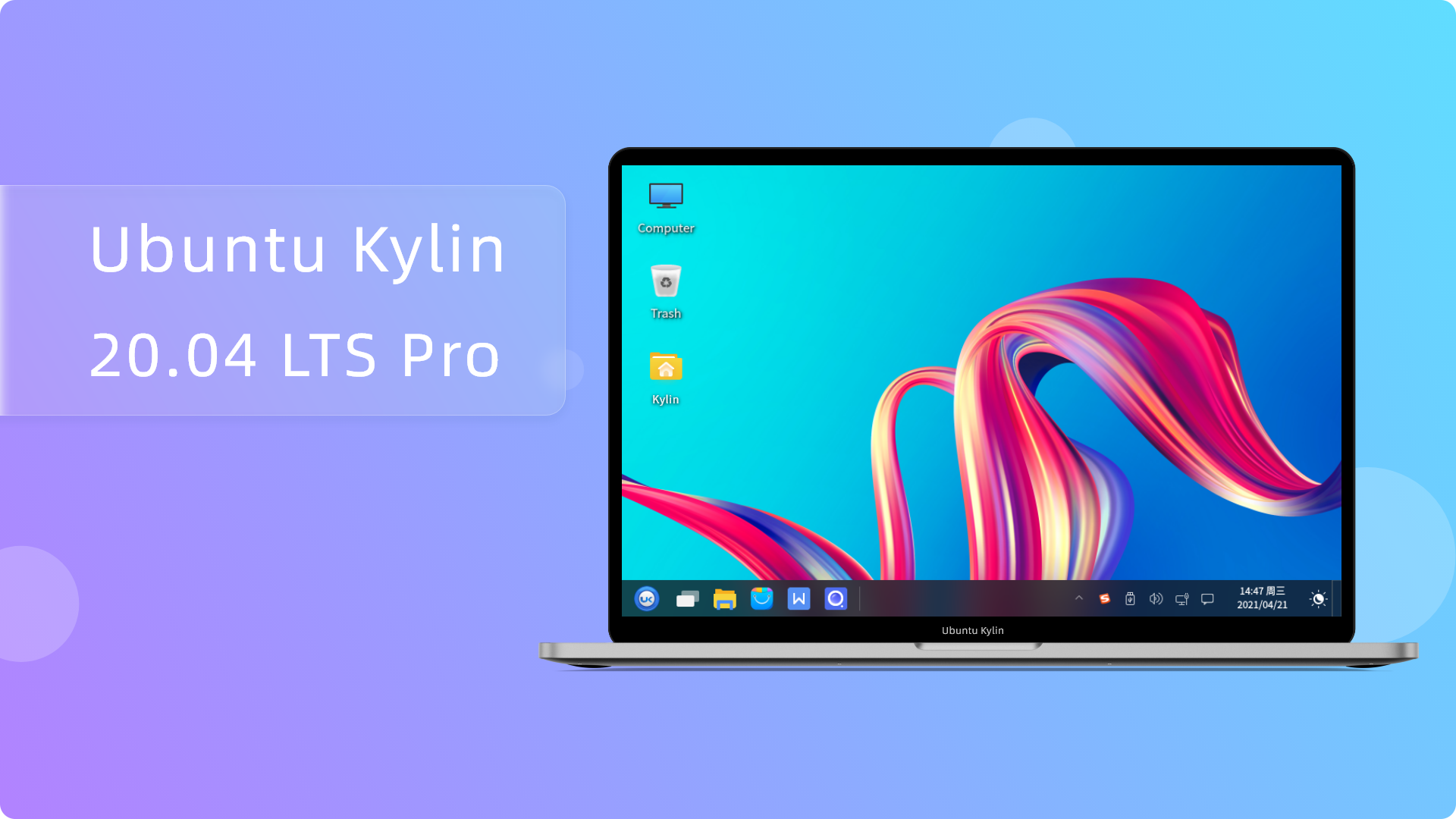 New Kernel Upgrade
Integrating the latest Linux 5.10 LTS Kernel,which brings many enhancements and more device support. At the same time, the Linux 5.4 LTS Kernel is provided. Users can choose either version of the kernel in Grub interface to experience, so as to meet the user's needs in more scenarios and further improve the compatibility of the system.
Linux 5.10 LTS important updates:
Support SoundBlaster AE-7;
Support Nintendo Switch Joy Cons and Pro controller ;
Support Sega Saturn controller;
Provide hardware monitoring support for AMD Zen3 processor;
Provide multi touch support for track points and buttons of Lenovo X1 tablet;
Provide mature support for the coming USB 4 specification;
Tiger Lake GPU improvement;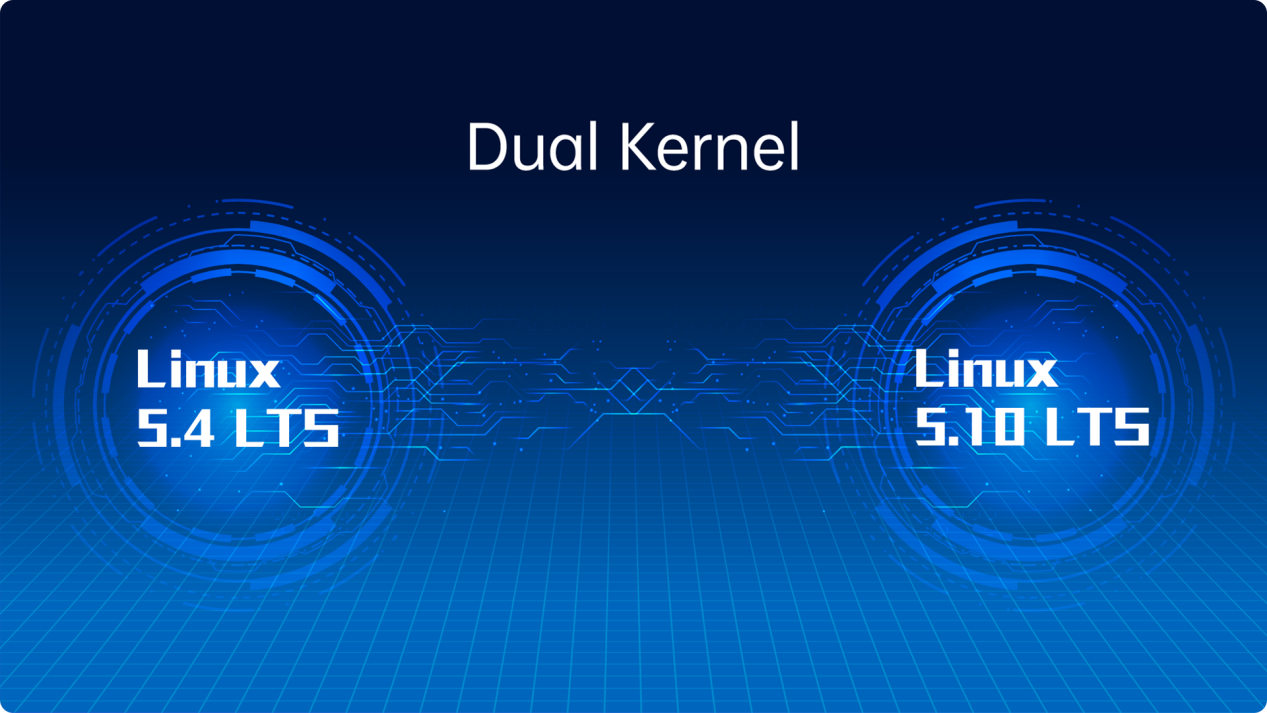 System Performance Improvement
By optimizing the resource scheduling strategy of desktop components and applications, making full use of hardware adjustment interface, the system power consumption is reduced.At the same time, by deeply optimizing the memory occupation of desktop components and applications, the system can run smoothly, enhance the overall performance of the system, provide surging power for more entry-level devices, and bring more efficient use experience.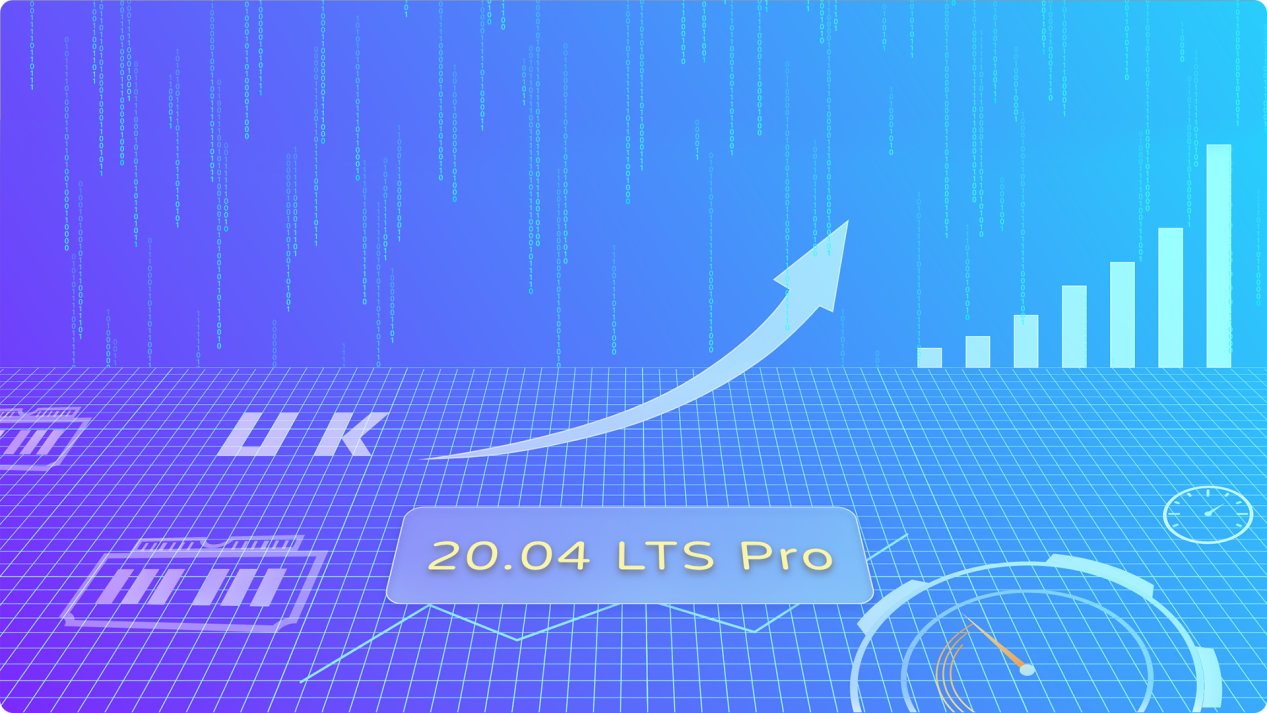 Kylin Installer
The new Kylin Installer has changed the UI interface, greatly improving the installation speed and optimizing the installation experience. It not only makes the newcomers easy to use the Ubuntu Kylin, but also let the friends who have been accompanying Ubuntu Kylin shine in front of your eyes!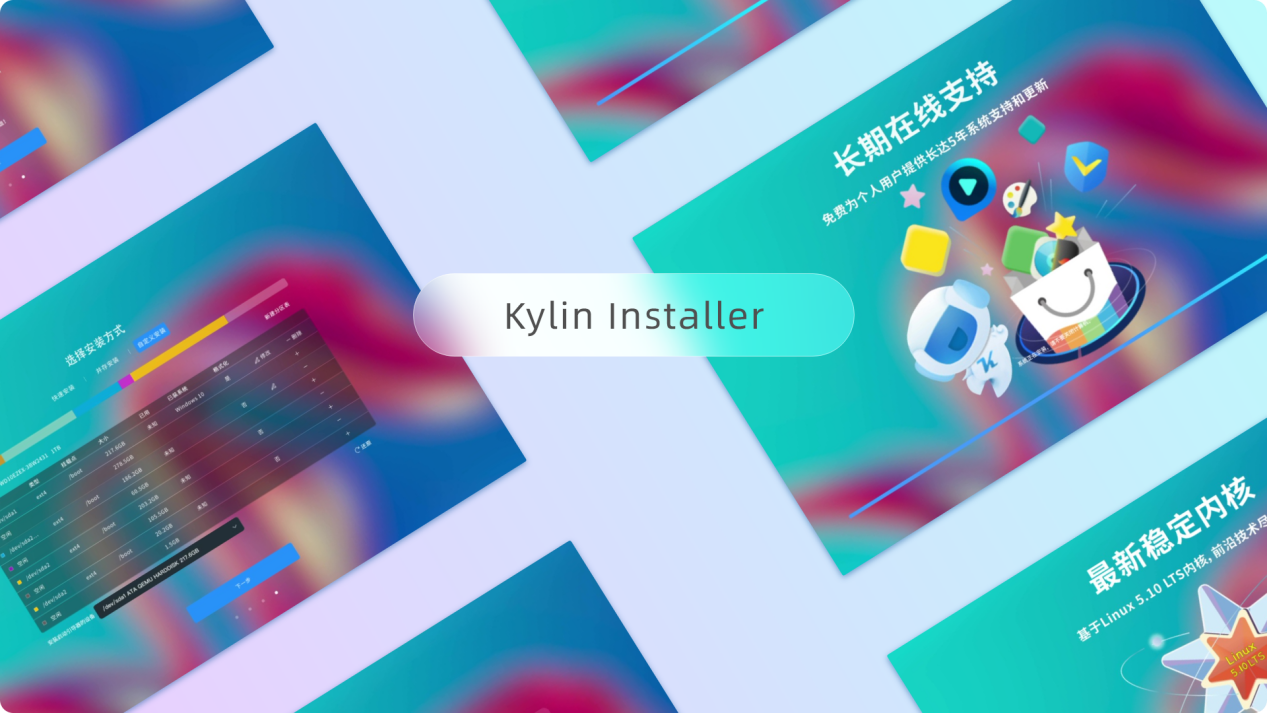 Kylin Software Center
After UI upgrade and functional reconstruction,Kylin Software Center not only simplifies the page, but also improves page utilization. And in the revised version of the software center, the download of the application is easier and the management of the application is more convenient.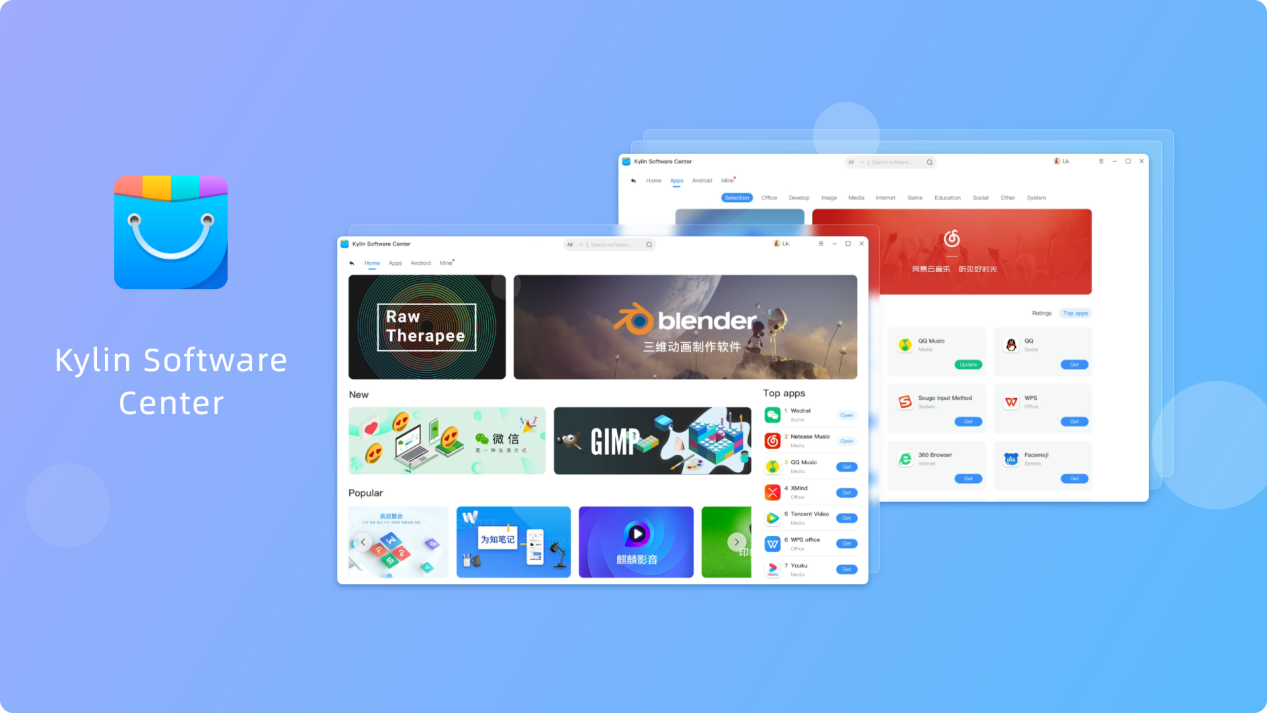 Kylin Music
Qt5 based development of a simple music player, it covers a variety of audio format playback tools, simple interface and fast operation. Support custom song list, small window mode and other functions.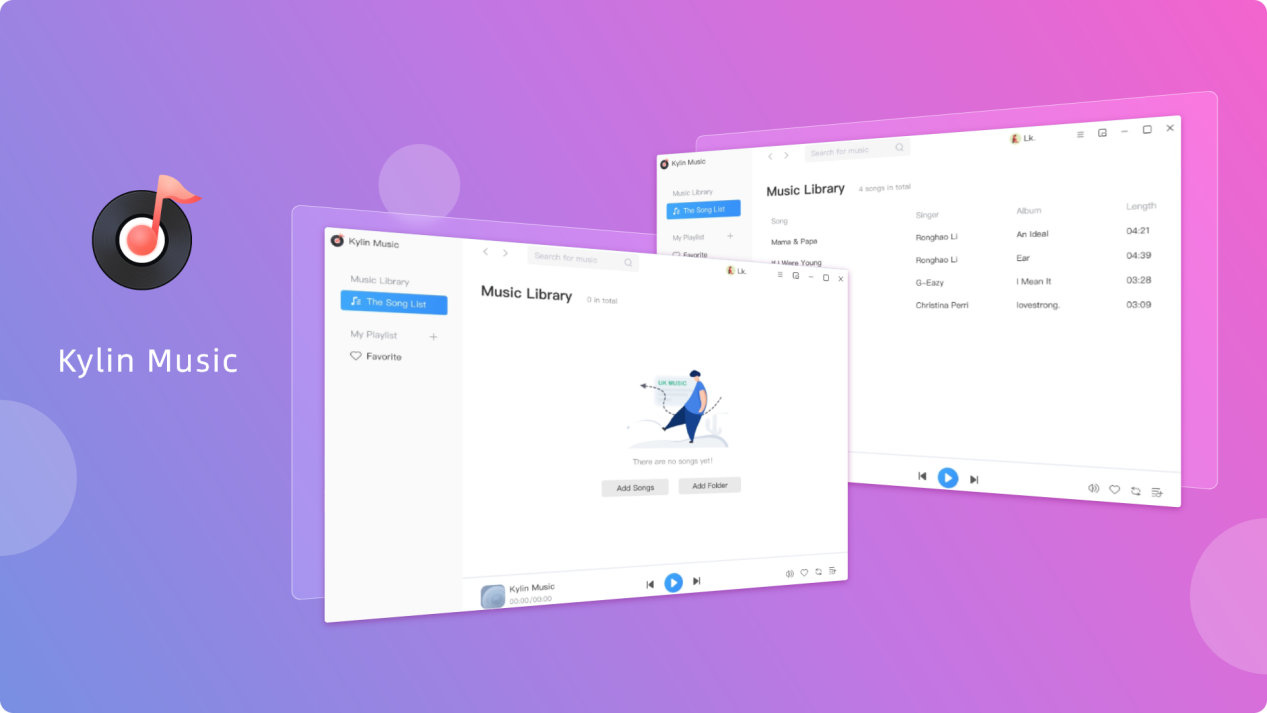 Kylin Recorder
QT based development of a simple and easy-to-use recording software,it supports mp3 and wav audio formats, supports file list play and delete. Compared with similar recording software, it has the functions of mini mode and real-time display of sound frequency, which can meet your recording needs in many aspects.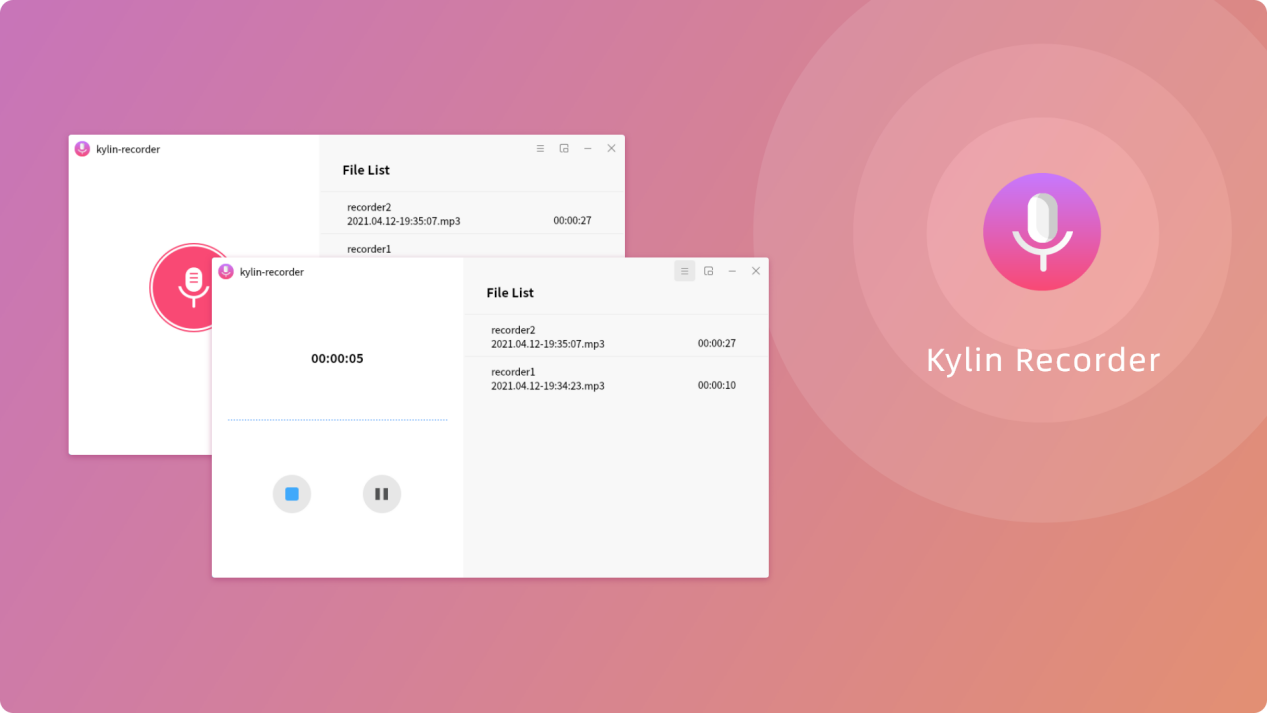 Kylin Camera
The camera application based on V4l2 has the advantages of simple operation and friendly interface. It supports most camera devices, and has the functions of taking photos, recording videos and displaying photos in albums.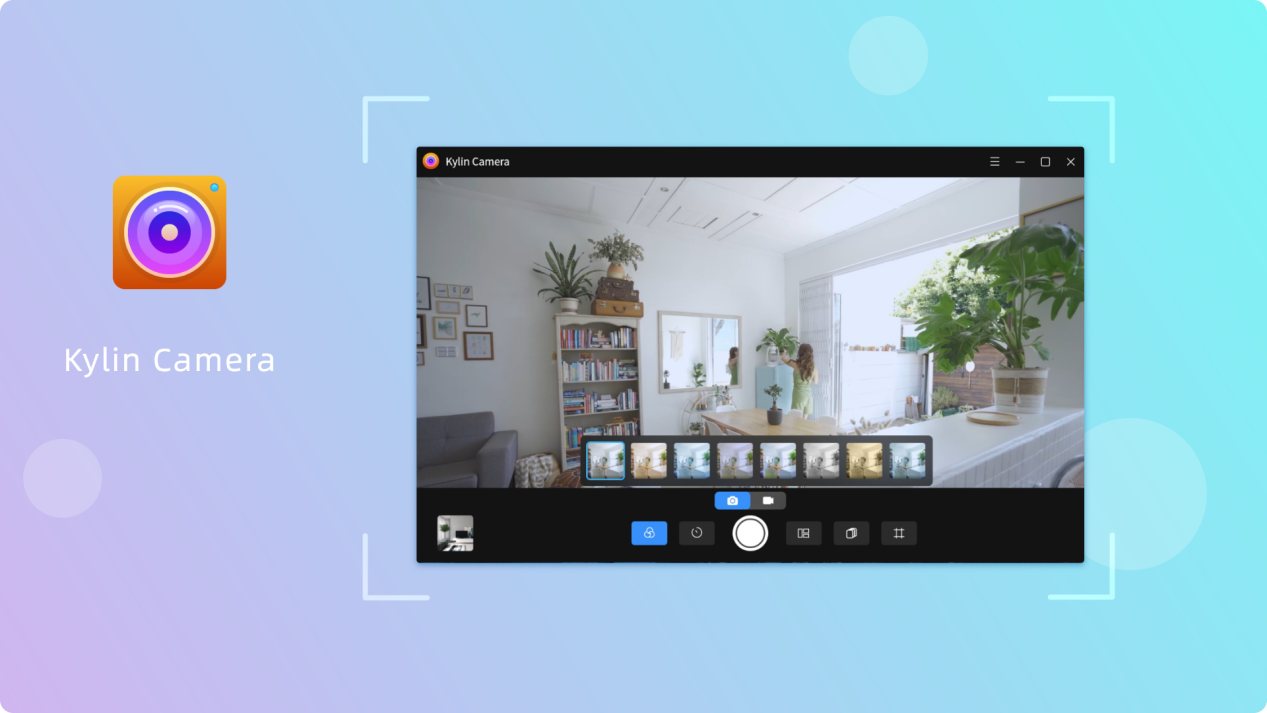 More self-developed applications
The team of Ubuntu Kylin has continuously increased the investment in application ecology, and has independently developed more than 20 Kylin series applications.
In addition to the above three media applications, the revised version also brings six self-developed applications with high user demand, which will provide convenience and help for everyone's work and life.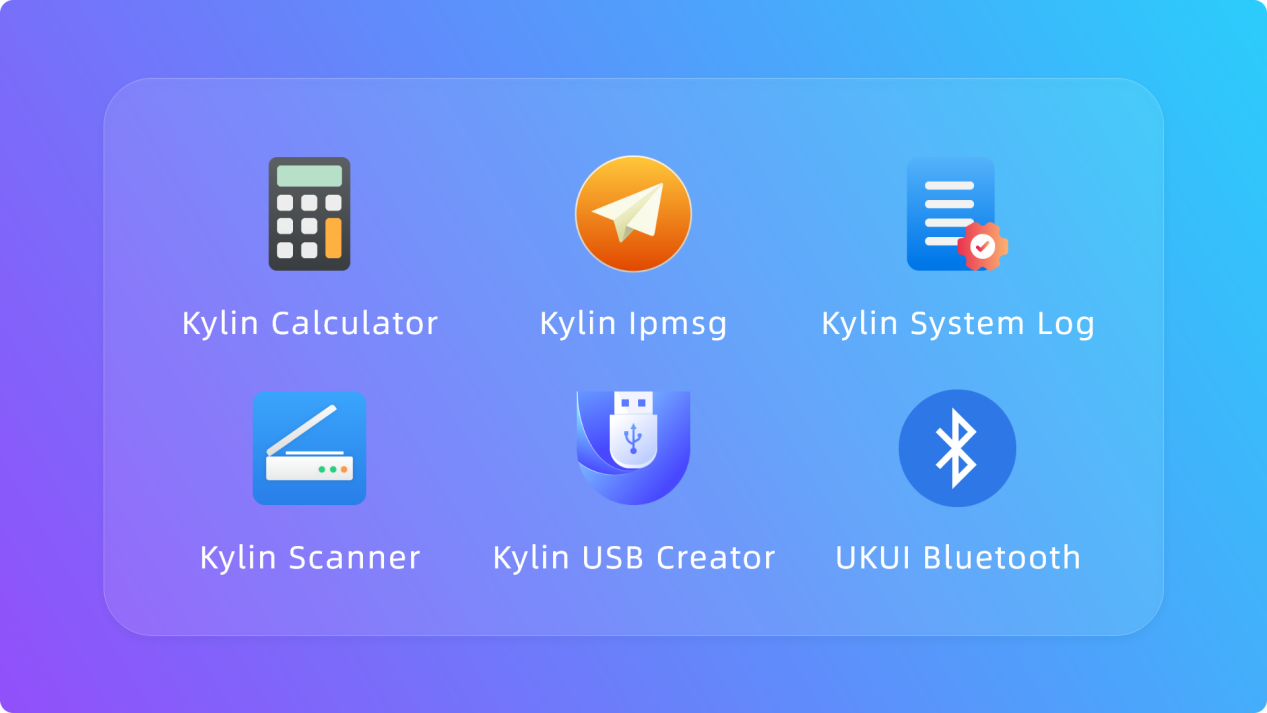 Update Method
At present, Ubuntu Kylin users and other Linux enthusiasts can download and install Ubuntu Kylin 20.04 LTS Pro online through Ubuntu Kylin official website or mirror station.
1.Download and install through the official website : https://www.ubuntukylin.com/downloads/show.php?id=451&lang=en
2.Users who have installed 20.04 and 20.04.1 official versions can upgrade directly:
$ sudo apt update
$ sudo apt full-upgrade