UKUI Landing openEuler Community, the first desktop environment SIG of China go online !
On March 26, 2020, after the deliberation and approval of the openEuler Community Technical Committee, the UKUI desktop environment special interest group (UKUI SIG) was officially established, which is the first desktop environment accepted by the openEuler Community and developed by the Chinese team. Following Gnome and Mate, UKUI became the third optional desktop environment for openEuler. After Debian, Ubuntu, Arch Linux and other international Linux distributions, openEuler is another open-source operating system that takes UKUI as an optional desktop environment. UKUI is being accepted and recognized by more and more mainstream Linux distributions.
UKUI Desktop Environment
UKUI is developed based on GTK and QT, which has been widely concerned at home and abroad. Recently, open-source media such as OMGUbuntu reported and gave a very high evaluation to UKUI 3.0 preview Edition: UKUI gives users a bright feeling in front of their eyes, whether from design or interaction, and it is a phenomenal Linux desktop environment.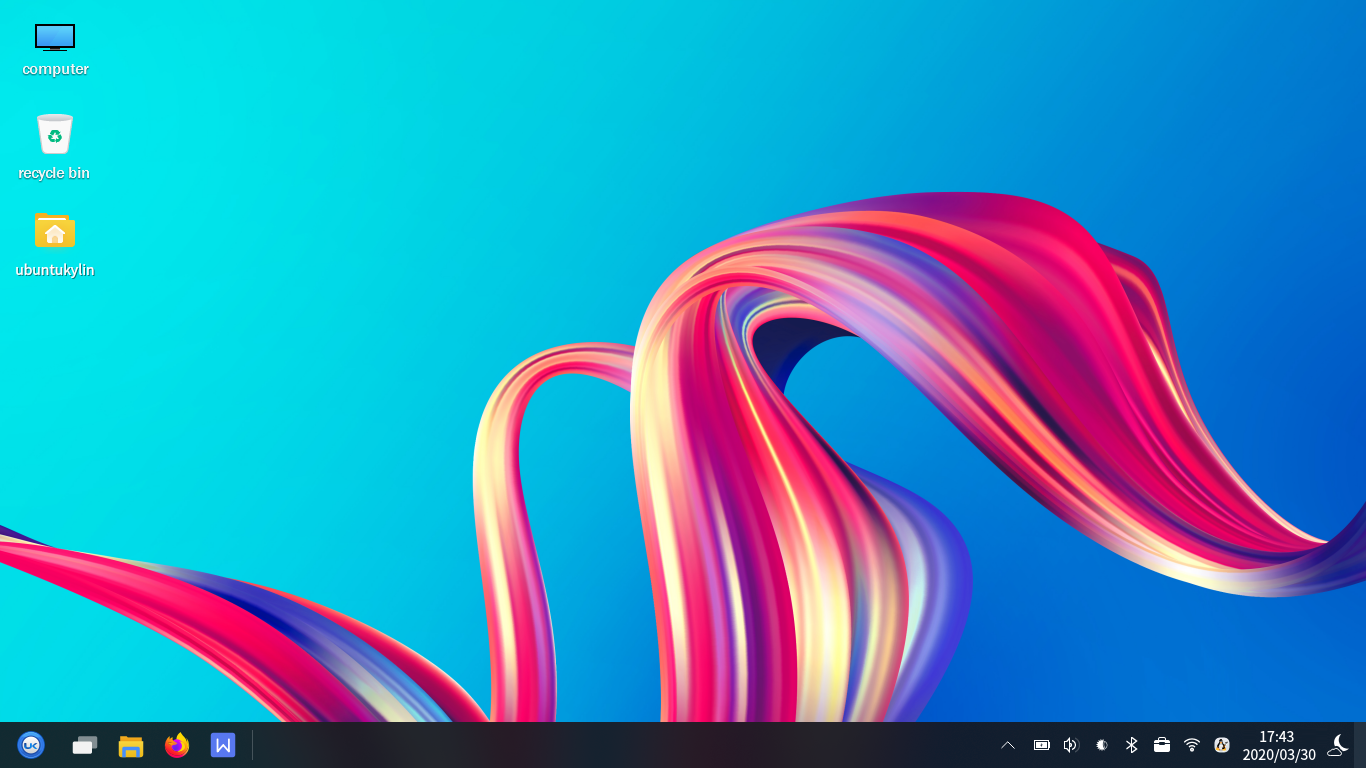 Now UKUI has been used by default in the Ubuntu Kylin open source operating system and the Galaxy Kylin commercial distribution under Kylin Software. Users can download and experience UKUI directly on the official website of Ubuntu Kylin , or open-source image stations such as 360, Huawei, AliCloud, Chongqing University, etc. The UKUI 3.0 preview will also be integrated for the first time in the April release of Ubuntu Kylin 20.04LTS. Please wait and see!
openEuler
OpenEuler is an open source operating system. At present, the openEuler kernel is originated from Linux, supports Kunpeng and many other processors, and can fully release the potential of computing chips. It is an efficient, stable and secure open-source operating system built by global open-source contributors, which is suitable for database, big data, cloud computing, artificial intelligence and other application scenarios.
SIG (the project group) is the interest group of each area divided by the community according to the focused field, each group will maintain one or more projects of the community according to the situation.
UKUI SIG Address
https://gitee.com/openeuler/community/tree/master/sig/sig-UKUI
Finally, welcome more Linux distributions to migrate UKUI desktop environment and share open source achievements together.

Please contact UKUI official email: contact@ubuntukylin.com.