Ubuntu Kylin 18.10 Final Now Available for Download!
In October 19, 2018, We are glad to announce the release of Ubuntu Kylin 18.10 (Cosmic Cuttlefish), which comes with a series of updates in kernel, basic service, desktop environment and software for providing a newer and better desktop experience. Ubuntu 18.10 and other flavors, such as Lubuntu 18.10, Ubuntu Mate 18.10 and so on also release today.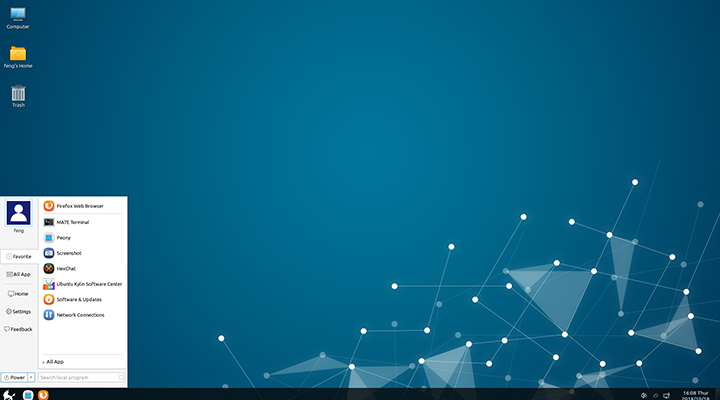 Linux kernel 4.18

Ubuntu Kylin 18.10 ships with a v4.18 based Linux kernel. The 18.10 kernel delivers new features, including:
Unprivileged file system mounts: FUSE filesystems can be mounted by unprivileged users

A new kernel polling interface for asynchronous I/O

Restartable sequences, a "mechanism for lockless concurrency control in user space"

A TCP zero-copy receive API and support for high-performance AF_XDP sockets

Initial work on bpfilter, which aims to provide faster netfilter functionality using BPF

Support for Qualcomm Snapdragon 845, a SoC used by many high-end mobile devices
Basic Service
Ubuntu Kylin 18.10 ships with a biometric identifications framework and a manager for providing an DBus interface for applications.
Desktop Environment

Ubuntu Kylin 18.10 ships with a brand new Login and Lock program, adding functions, fixing many bugs and providing a cozier and easier user experience. Notable features include:
(1) Brand new Login and Lock programs, supporting biometric identifications technologies:
(2) Start Menu
Modify the loading mode of Normal Menu and support the third party category

Support special characters

Add Feedback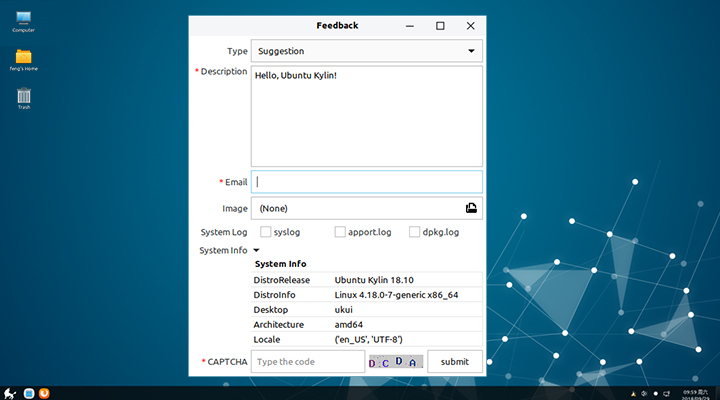 (3) Sessions

Add a brand new Setup Wizard
(4) Notification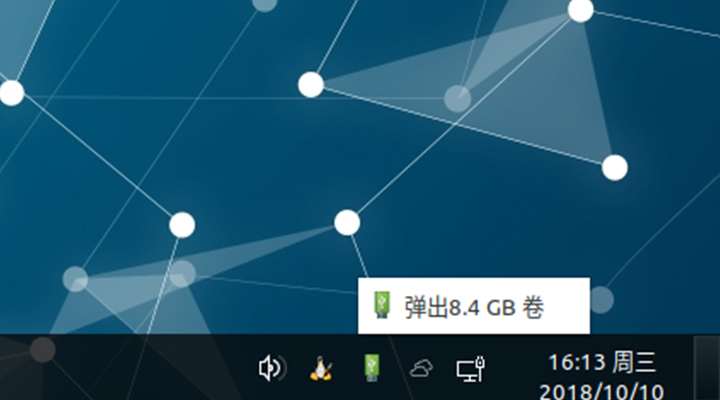 (5) Panel

Redesign task layout when opening too many tabs on the panel

Fix some bugs
(6) File Manager
Add dynamic refresh of search results

Add add-on of Run as Administrator
(7) Control Center
Add Theme Settings

Add click event settings of window
(8) Others
Add a dark theme and a set of self-designed icons

Add grub theme

Fix bugs, like When automatic login, starting the system without a monitor will cause window manager start failure.
Featured Software
(1) Kylin Software Center
Ubuntu Kylin Software Store with simple interface and powerful function and it also supports both Ubuntu and Ubuntu Kylin Repositories. It has been upgraded to v1.5.3.

Migratethe code to the newest Qt5 and Python3

Reconfigure the user management, such as login and enrollment.
(2) Youker Weather
(3) Kingsoft WPS

WPS Office is a suite of software which is made up of three primary components: WPS Writer, WPS Presentation, and WPS Spreadsheet. Ubuntu Kylin team is working with Kingsoft Corp to continue providing WPS for Ubuntu Kylin users for free.

WPS Office
Add user feedback

Add upgrade prompt

Support switching languages
Writer
Support aligning tables with gridlines

Support pasting formatted text
Spreadsheets
Support for share workbook

Under print preview , support printing entire workbook directly

Support locale settings of numbers

Support custom views

Optimizing HTML replication efficiency
Presentation
Support inserting the media embedded into the document through the interface
And we fixed some bugs, like When opening cloud documents across modules, it will prompt "You have logged out, please log in again".
More Information
(1)Download:
Welcome to download Ubuntu Kylin 18.04 LTS, starting to get involved with Ubuntu Kylin: http://www.ubuntukylin.com/downloads/show.php?lang=en&id=122.
(2)Getting in touch
If you would like to feedback, you can tell us at:http://forum.ubuntukylin.com. Also you can contact us with Ubuntu_Kylin at Wechat.