Ubuntu Kylin 18.04 LTS Now Available for Download!
In April 26, 2018, Ubuntu Kylin 18.04 LTS (Bionic Beaver), the 3rd long-term support (LTS) release of Ubuntu Kylin comes with a series of updates in kernel, desktop environment and software for providing a new and better desktop experience. Ubuntu 18.04 and other flavors, such as Lubuntu 18.04, Ubuntu Mate 18.04 and so on also release today.
Ubuntu Kylin 18.04 LTS ships with UKUI desktop environment. Linux kernel has been updated to 4.15. Besides, all the special software and the jointly developed software are updated to the new version, including Kylin Assistant, Ubuntu Kylin Software Center, Kylin Video, Youker Weather, Sougou Pinyin and WPS Office. Especially, Electronic Wechat and Burner have been added to the default normal install for better user experience in work and entertainment.
Desktop Environment
Ubuntu Kylin 18.04 LTS upgrades the components of desktop environment and some new features and resolves some issues, in order to provide a cozier and easier user experience, including:
(1)Improvements on the Linux Kernel 4.15
CPU controller for the cgroup v2 interface

AMD secure memory encryption support

The latest MD driver with software RAID enhancements

Improved power management for systems with SATA Link Power Management

Linux security module stacking support

Support for signing of POWER host and NV kernels

Backport improved support for IBM and Intel hardware from Linux 4.16

Mitigations are in place to protect against Spectre and Meltdown.
(2)Improvements on the start menu:
Python 2 is no longer installed by default. Python 3 has been installed.

Start menu provides two menu types and allows switching between Normal Menu & Category Menu.

Start menu offers the Recent app number option in File History.

Start menu allows users to edit the Category Menu.

Menu Property has been added to Start menu.
(3)Improvements on the panel:
Panel now shows in transparency.

User can change taskbar height and icon size among Default, Medium & Large.

Workspace has been added to the right-click menu of panel.

Panel now supports customizing icons appear on the taskbar.

Redesign task layout when opening too many tabs on the panel.

Simplify the right-click menu of panel.

Users can add application to panel.

Monitor can be opened from the right-click menu of panel.

Application tabs also show in transparency and highlight when the pointer on them.
(4)Improvements on UKUI Indicators Applet:

The Calender changes its color along with the theme.

UKUI Indicators Applet also offers customizing icons appear on the it.
(5)Improvements on Peony: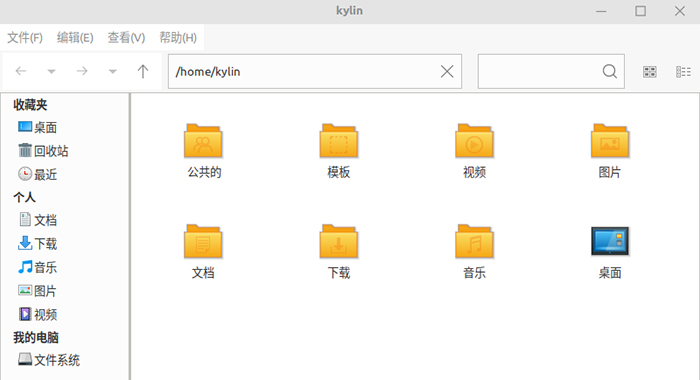 Add shortcuts to Desktop & start menu are provided in the drop-down menu.

User can set the screen resolution by right click on the desktop.

Peony offers a Find duplicate file option in the drop-down menu.

The icon size changes with resolution.

Peony support some common plug-ins, such as Open in terminal, Compress, Decompress and so on.
(6)Improvements on Settings: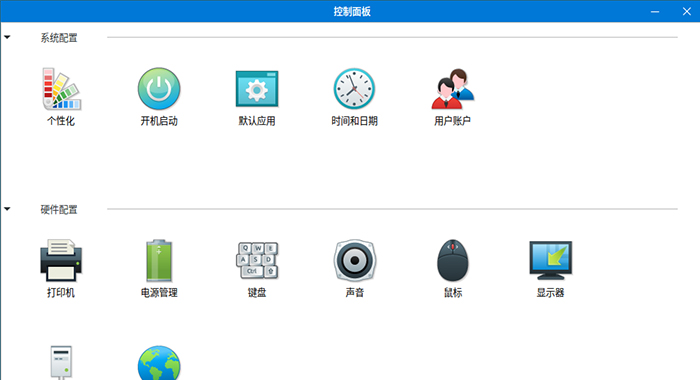 Settings provides two time formats and allows switching between 12-hour & 24-hour.

Set display brightness has been added to Settings.

Support the singleton pattern.

Redesign the interface style.

Settings restores the Shortcut settings.
(7)Improvements on other software:
A brand new themes, updating more than 20 thousand icons.

A new window manager replaces the older one to enhance the support for 3D display and 3D hardware acceleration.

Users can switch between clear-test password and ciphertext password on the login interface.

Capitals switch display is pre-installed.

UKUI Window Switch (alt+tab to browse through all windows).

Kylin Display Switch(super+P to switch among four display modes).

New ask window of Shutdown replaces the older one.
Special Software
Besides much improvements on original software, Burner and Electronic Wechat have been added to the default normal install.
(1)Ubuntu Kylin Software Center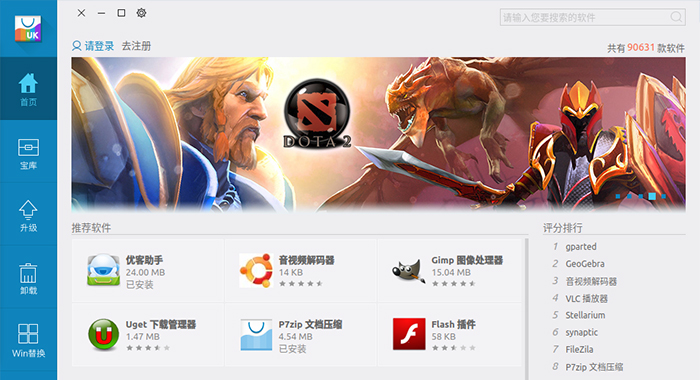 Its interface is simple but with powerful function and it supports both Ubuntu and Ubuntu Kylin Repositories. It is especially convenient for quick installation of special software developed by Ubuntu Kylin team.
(2)Kylin Assistant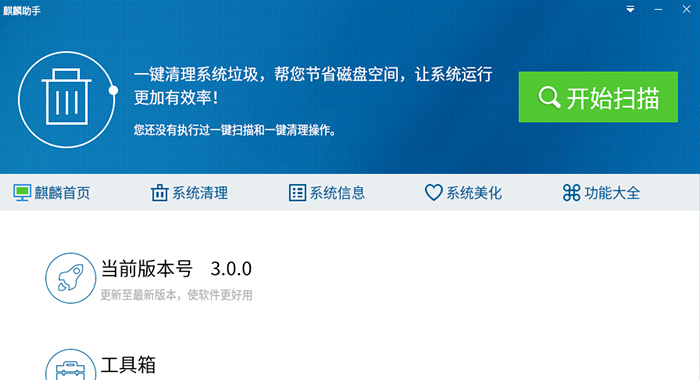 Kylin Assistant, a system management and configuration tool developed for Linux users, could show system information, cleanup system garbage and beautify system. It makes your desktop more smooth, more user-friendly and enriched with personality. In this release, it has been updated to 3.0.0.
Qt 4 is no longer installed by default. Qt 5 has been installed. Python 2 is no longer installed by default. Python 3 has been installed.

Kylin System Monitor has been added to Kylin Assistant, for managing the processes, monitoring the resources and checking the file systems.

Kylin Assistant supports a multi-threading scan in Cleanup.

Kylin Assistant displays shadowing.

Resolve some known issues.
(3)Kylin Video
Kylin Video has been using MPV and MPlayer as multimedia engines, writing GUI with Qt5, supporting Qt5.5 and Qt5.6 and available for X86 and ARM. It is capable of playing almost all known video and audio formats. It has powerful coding and decoding capabilities. It includes many advanced features like previews, screenshots, audio setting, video settings, subtitles display... and many more.
(4)Burner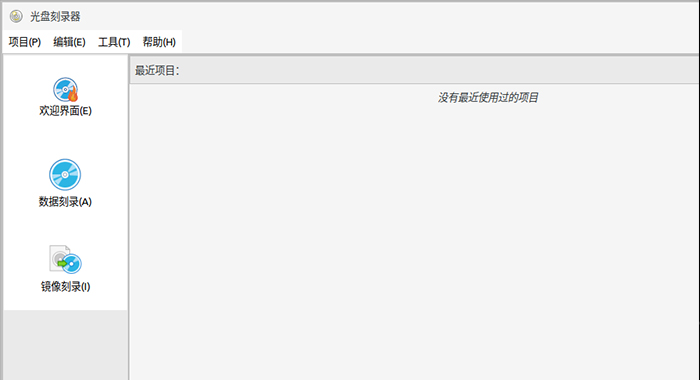 Burner is a application to burn CD/DVD based on Brasero. It is available for X86 and Arm. It is designed to have a more user friendly GUI and be as simple as possible during burning. It has some unique features to enable users to create their discs easily and quickly, including leaving the disc open to add other files later, burning disc with the maximum speed and supporting CD, DVD-R and DVD+R.
(5)Electronic Wechat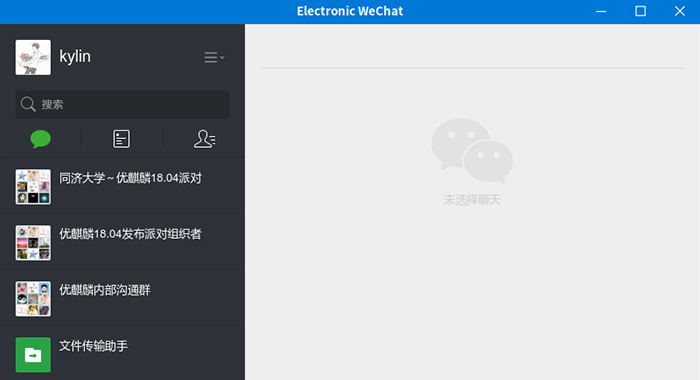 Electronic Wechat, a more powerful open source WeChat client replaces the former Client of Wechat for web.
Right-click menu of Wechat on UKUI Indicators Applet is supported.

Ctrl + F can be used to search contacts.

Emoji now show in the app.

Users are allowed preventing others from recalling messages.
Jointly Developed Software
All the jointly developed software are updated to the new version.
(1)Sogou Pinyin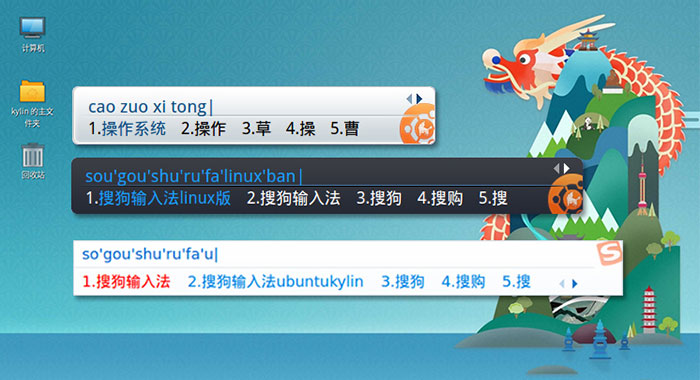 Sogou Pinyin for Linux is developed by Ubuntu Kylin team and Sogou Inc. It provides features for customizing its dictionary, appearance and function. This version has been updated to 2.2.1.018.
Fix about 1804 dependency

Improvements on U mode

Fix about a part of the input panel missing

Copyright Renewal

Fix about indicator menu icon disappearing sometimes

Compatible with opencc2
(2)WPS Office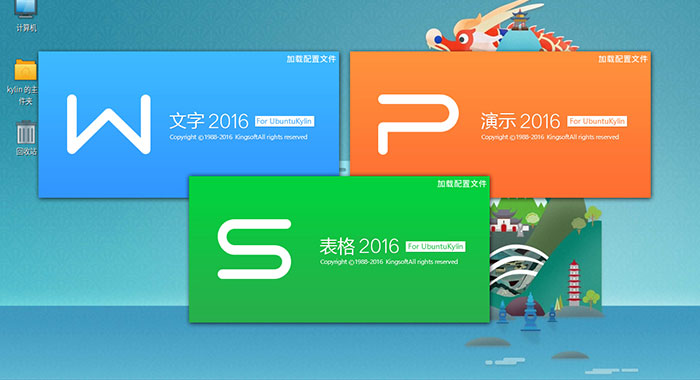 WPS Office is a suite of software which is made up of three primary components: WPS Writer, WPS Presentation, and WPS Spreadsheet. Ubuntu Kylin team is working with Kingsoft Corp to continue providing WPS for Ubuntu Kylin users for free.
(3)Foxit Reader
Foxit reader is based on the Foxit for Linux and designed for Chinese user to be simple during installation. It provides a way to view, create and sign PDF files, and add annotations to them.
More Information
(1)Download:
Welcome to download Ubuntu Kylin 18.04 LTS, starting to get involved with Ubuntu Kylin: http://www.ubuntukylin.com/downloads/.
(2)Installation Documentation:
To make installation easier, we've provided a very useful documentation.
(3)Getting in touch
If you would like to feedback, you can tell us at:http://forum.ubuntukylin.com. Also you can contact us with Ubuntu_Kylin at Wechat.