Ubuntu Kylin 19.04 Final Now Available for Download!
In April 19th, 2019, We are glad to announce the official release of opensource operating system Ubuntu Kylin 19.04(Disco Dingo). In this version, OS stability is our first goal to obtain. In order to provide a better experience for users, a series of improvements are made on system kernel, basic service, desktop environment and specialized apps. In addition, other opensource distribution such as Ubuntu 19.04、Lubuntu 19.04 and Ubuntu Mate 19.04 are released in the same time.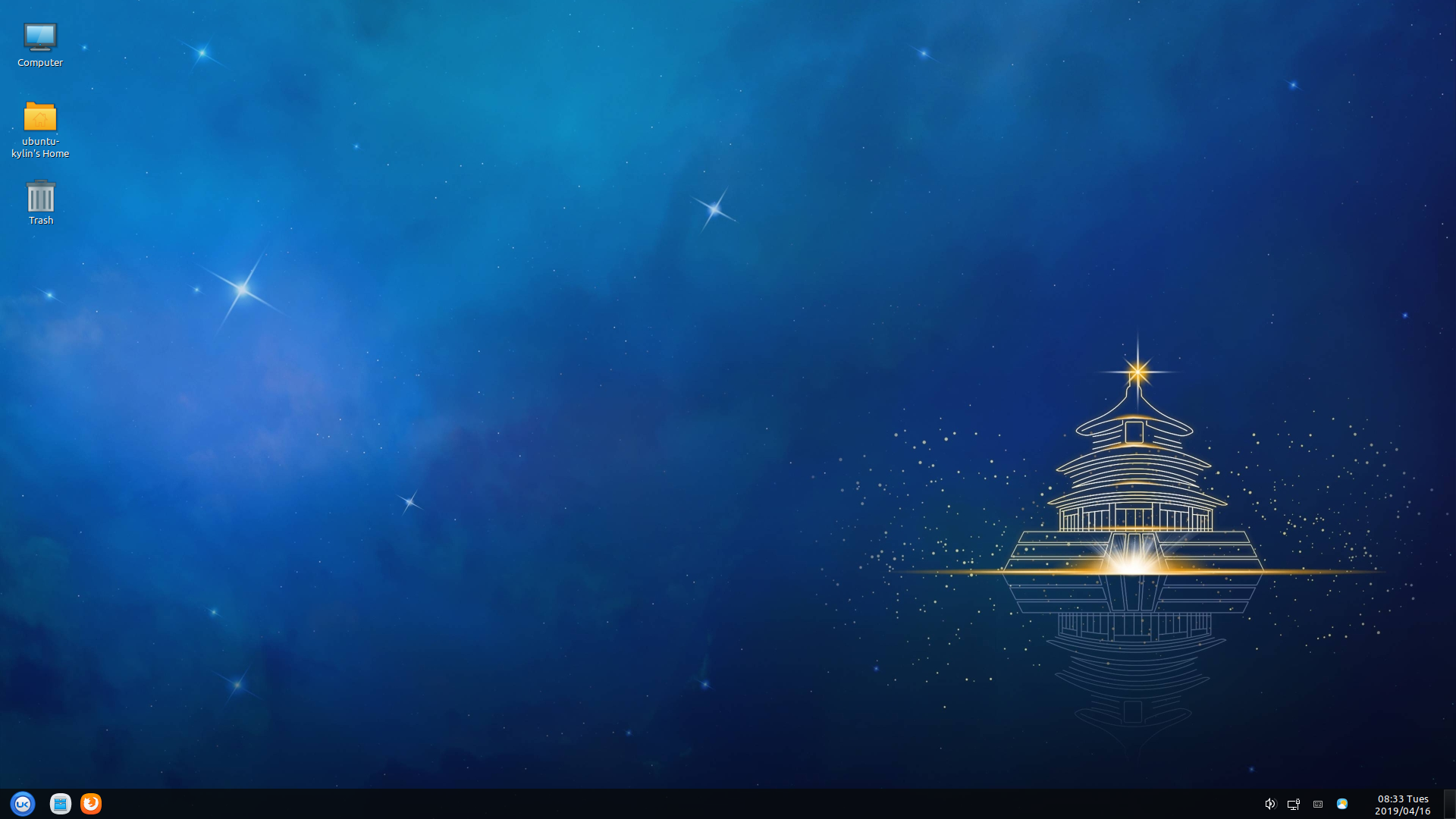 We are bringing a whole new visual experience in this distribution, from system choice, boot up animation, log in program to system desktop, a unified style is presented.
Amazing transparency effect is utilized on start menu, taskbar and notification area, give your desktop a sense of technology.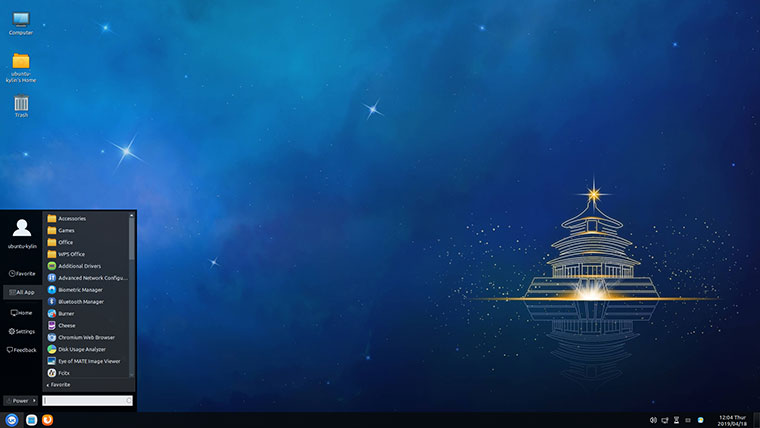 Practical functions are provided to simplify your daily operations:
(a) Add timer program in start menu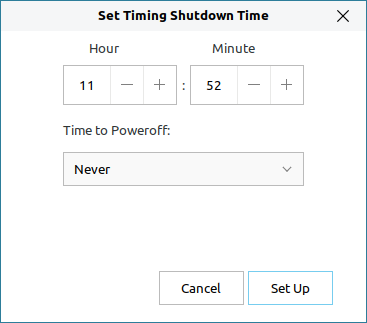 (b) Add similar window merge function in taskbar

(c) Add preview function in file manager
(d) Add simplified network setting tool in panel
The latest office suites: new WPS and Sogou input method guarantee your best working experience.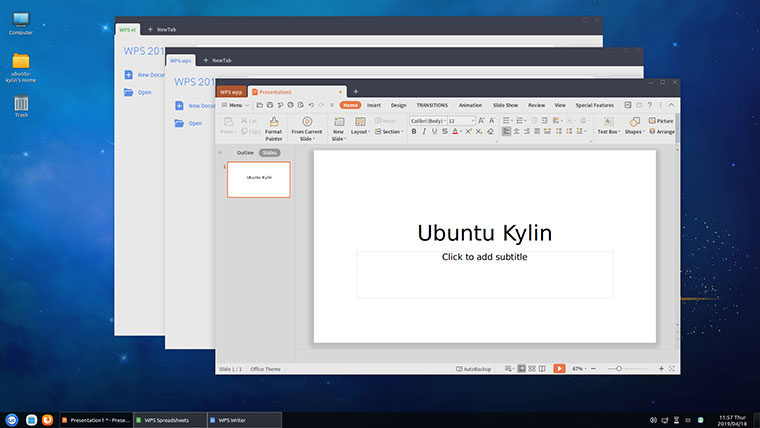 a. Kingsoft WPS
Update new page, integrate newly opened file, local template, official template, online template, and so on.
Support smart catalog update

Distinguish square box in file automatically, support tick and cancel

Support several estimate rules, realize Intelligent Filling

Support single and multiple area data compare and select; merge multiple worksheet or workbook

Support insert and edit for 97 kinds of smart graphics
b. Sogou pinyin put-in method Linux version is developed by Ubuntu Kylin team and Sogou. Smart pinyin, auto match, diverse skin support are provided in this program, 2.3.0.0109 version is released is time. Wubi put-in method is highly recommended in this version.
Add Sogou wubi function

Realize all symbol function

Update develop library from qt4 to qt5
Linux Kernel 5.0
Ubuntu Kylin 19.04 ships with a v5.0 based Linux kernel. The 19.04 kernel delivers new features, including:
Support AMD FreeSync display

Support swapfile in BTRFS filesystem

Provide encryption in Adiantum filesystem

Add power management improvement function in ARM big.LITTLE CPU

Support HiDPI/retina new control board font display

Support Logitech high definition scroll
Basic Service
Ubuntu Kylin 19.04 ships with an upgraded biometric identifications framework and a manager.
(1) biometric identifications framework:
Support Spanish

Rewrite CFB algorithm, remove dependency on OpenSSL

Add bindnow link flag for binary library

Remove biometric-drivers.conf from confile, replaced by template file

Delete configuration file after purge

Add Enroll interface automatic allocating idle index function for APP_API

Fix Dbus relating incorrect describing information

Fix the bug that AES key file can be accessed by anyone

Fix the bug that tool out-of-service with no definition of time-out for biometric-auth-client tool

Fix the bug that information error in checking drive with biometric-auth-client
(2) Biometric Manager:
Modify to single sample mode

Add device status display and default device configuration function

Support usb device hot plug

Add Russian, French, Portuguese, Spanish support

Add multi-users booting in the same time

Update feature list in real time according to device information

Fix bugs like device status inconsistency
In desktop environment, a series of new functions and fixed bug are applied to offer a simple and cozy operating experience for users. Updates include:

(1) Login/ Screen-lock program
Update UI

Update multiple languages

Automatic retry when verification failed

Fix bugs like failed to obtain Screen resolution
(2) Start menu
Add transparency settings

Update logo icon and default profile

Add timer shutdown function

Optimize recent open file function

Add Russian, French, Portuguese, Spanish support

Support switching theme in real time

Optimize special file name processing

Fix bugs like clicking start menu repeatedly cause stuck
(3) Taskbar
Add window clarification and merge function

Add application icon left and right movement function in quick launch bar

Support dynamic blank space when application list is full

Add hidden display function for notification area icons

Support switching theme in real time

Update multiple languages

Fix bugs like window list disappear occasionally
(4) Notification area
Add Kylin network management application, simplify network settings

Add show and hide do's and dont's function in calendar

Support switching theme in real time
(5) File manager
Add file preview function. Documents, pdf, pictures and video can be previewed without open applications such as WPS, Pluma and eom.

Simplify disk information

Aff disk formatting function

Optimize self-naming rule when copy files

Update multiple languages

Fix bugs like failed to recover files in trash
(6) Window manager
Support maximization for window half screen

Optimize animation in switching work area

Fix bugs like window cannot pop in the forefront when downloading in browser
(7) Control panel

Justify content in personalized settings

Support all versions of background packages

Update default profile background

Optimize time zone settings

Update multiple languages

Fix bugs like invalidation of shortcut keys
(8) Others
Add keyboard and shortcut keys in shutdown/logout page

Update some icons and color-selection in themes

Modify terminal default configuration

Fix bugs like background color error in screenshot program
In specialized applications, a full function upgrade and bug fix session is applied to optimize stability and practicability. Main updates include:

(1) Ubuntu kylin software center
Interface adjustment and code optimizarion

Update commercials interface and Win interface

Add software screenshot and its icon
(2) Youker assistant

Fix bugs like failed to boot application automatically, stuck when cleaning files and home catalog cannot be opened in file shredder, and so on.
(3) Kylin Audio & Video

Add several shortcut operations for mouse

Update multiple languages

Add OSD functions for mpv

Optimize some parameter for mpv and mplayer

Add thread for obtain media file information

Optimize media file list
(4) Youker Weather
Add animation in setting window

Modify window display logic

Update multiple languages

Fix bugs like no pop when clicking left button of mouse, and so on.
Welcome to download Ubuntu Kylin 19.04 LTS, starting to get involved with Ubuntu Kylin : http://www.ubuntukylin.com/downloads/show.php?lang=en&id=122. If you would like to feedback, you can tell us at : http://forum.ubuntukylin.com. Also you can contact us with Ubuntu_Kylin at Wechat: please scan the QR code below or searching public address "Ubuntu_Kylin".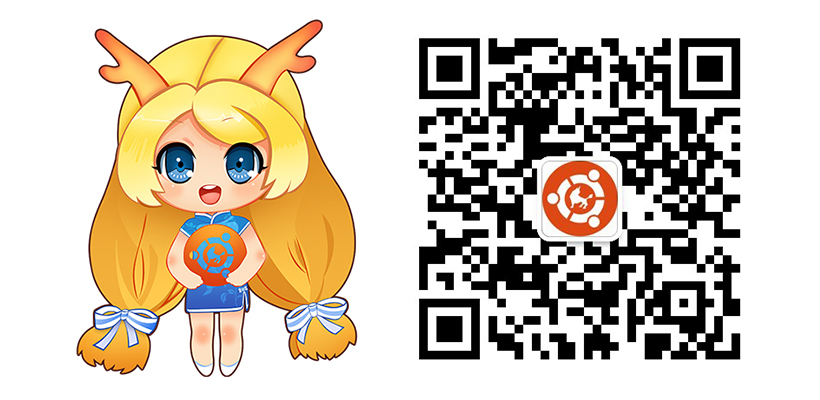 Thanks to acheronuk, aron, cyphermox, infinity, tismonq2, seb128, sli2100 and others who involving in the development of Ubuntu Kylin,the success of Ubuntu Kylin 19.04 would the result of our joint efforts. If you want to be a contributor of Ubuntu Kylin,see: https://launchpad.net/~ubuntukylin-members.